27 NOVEMBER 2020 | FAIR FRIDAY SWAPSHOP
(ENGLISH BELOW)
De dag dat alle winkels korting geven, zodat je maar meer gaat kopen. Spullen en kleding die je misschien wel, maar ook vaak niet nodig hebt. Alleen maar omdat het goedkoper is, terwijl je net zo goed kunt gaan voor tweedehands kleding. Even leuk, beter voor het milieu, dus top! Daarom organiseren wij weer net als vorig jaar als tegenbeweging van Black Friday in alle grote ketens een kleine gezellige kledingswap. Waar je ook naar huis zult gaan met prachtige items, maar dan wel op een duurzame manier.
Dus heb je nog kleding liggen die je niet meer draagt en waar je iemand anders nog heel blij mee kunt maken? Doe zeker mee!
Ook tijdens deze editie zijn de regels iets aangepast i.v.m. COVID-19
HOE WERKT EEN KLEDINGSWAP BIJ NAAIERIJ?
BELANGRIJK!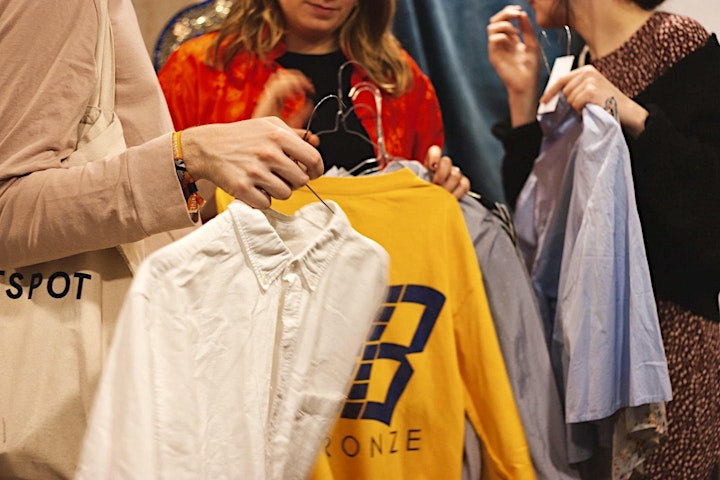 The day that all stores give huge discounts, just to persuade you to buy more. Stuff and clothing that you may or may not need. Just because it's cheaper, you want more and more. While you can also buy second hand clothes. Just as fun, better for the environment, awesome! That is why, just like last year, we are organizing a small, cozy clothing swap as a counter-movement to Black Friday. Swap at Naaierij and you will go home with beautiful items, but in a sustainable way.
So, do you still have clothes that you no longer wear? Be sure to participate!
During this edition, the rules have also been slightly adjusted because of COVID-19
HOW DOES A CLOTHING SWAP AT NAAIERIJ WORK?
IMPORTANT!